MALES
Solid's Kimbo Slice
Kimbo came to us from Los
Polleo
Kennel in Ohio
SIRE:
DACA
GR CH, INT. MS SP GR CH EXODUS DE ARGENTUM, CGC
X
DAMN: Audacity Princess of Los
Polleo
PEDIGREE



Kimbo is AMAZING!! A specimen to look at. Everyone that sees him is amazed at how well built he is and how well he moves. I was excited to get my hands on him. He turned a year old in July 2012. Still has a lot of growing to do. He has a super amount of drive but is a smart dog and can be very laid back. Great with other dogs and great on a leash. He started his first season of hunting this year and from his first pig had no hesitation. Once the vest goes on he knows its all business and he is all about the pigs in the woods. Great catch dog!! Great dog!!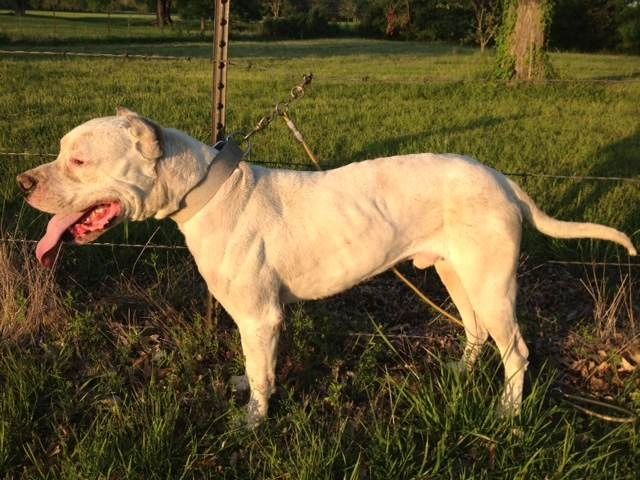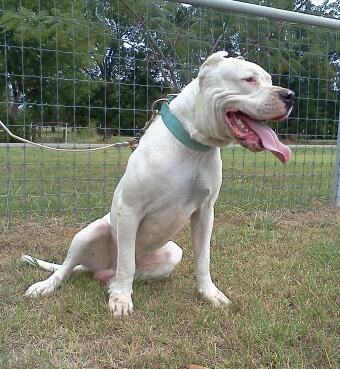 Solid's Rampage Jackson
SIRE: Sancho AKA
Tomillo
de los
Medanos
of Los
Cazadores
X
DAMN: BG AKA
Blackwaters
Ella es Hermosa
PEDIGREE
Ramp is an awesome looking pup. I am excited to see how he turns out. He was born in Summer 2012. Hoping to start him hunting in Spring of 2013. He loves to play with his big buddy Kimbo. I am expecting big things from this guy!!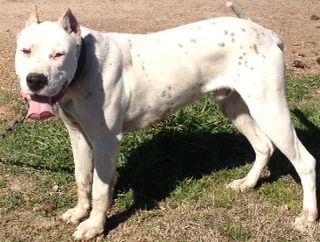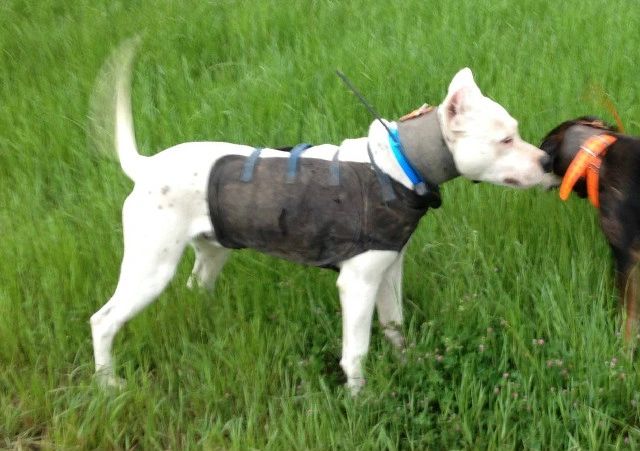 FEMALES
Both B.G. and Loca were aquired from Los Cazadores Kennels in South Texas as proven hunting and breeding dogs. These are two amazing females that I am proud to own.
Solid's B.G.
AKA
Blackwaters
Ella es Hermosa
formally of Los
Cazadores
Kennels
SIRE:
Blackwaters
LIL Bit of Mambo
X
DAMN: LWR Powder
PEDIGREE
BG Is my laid back female. Always watching the yard, she is a great watch dog. Great with other dogs and a great mother. She is a good sized female for the standard weighing about 90 lbs at hunting weight. Awesome hunting dog and very smart. She is an amazing dog!!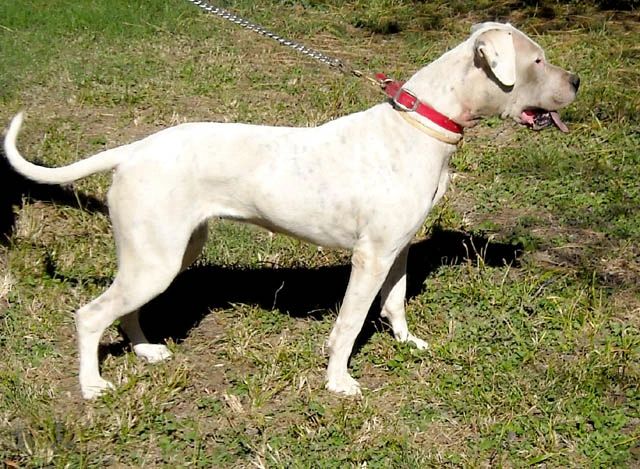 Solid's Loca
AKA
Ventaja
de los
Medanos
Formally of Los
Cazadores
Kennels
SIRE: Mapuche de la Piedra Grande FCA 20563
X
Doda
de los
MedanoS
PEDIGREE

Loca is a fired up female. She is ready for anything and always wanting to work. Quick to notice something new in the yard and non stop on the pigs. Great acting dog but crazy crazy. She will produce some pups eager to learn something. Great hunting instincts and she is always on the move, very athletic. This girl is NOT SCARED!!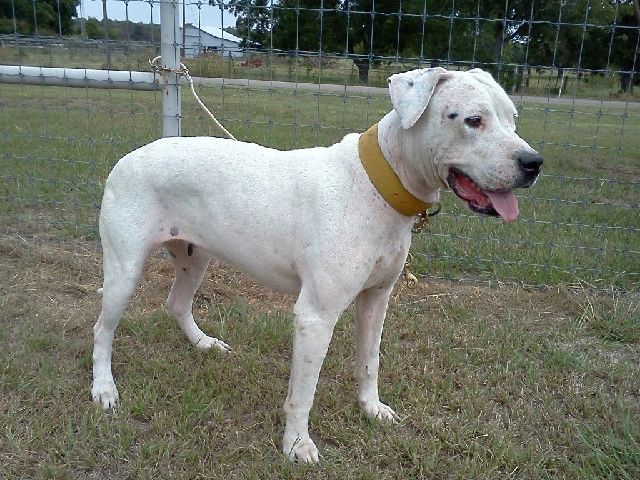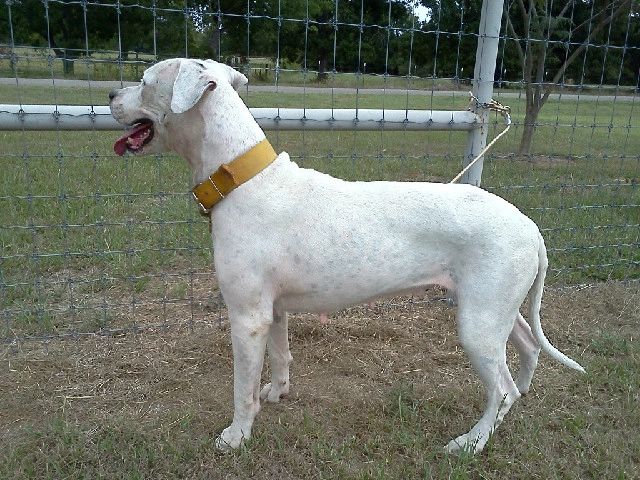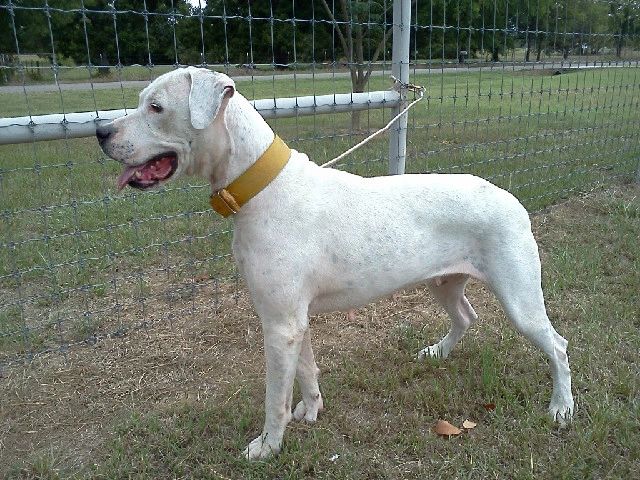 Solid's Kimbo Slice's Pedigree
DACA GR CH, INT.MS SP GR CH Exodus de Argentum, CGC

CGLIAE Bombon Del Don Ata FCA/20855
WCH Talisman De La Vieja Diana FCA/15071
CH Carancho De Antares FCA/12264
Pompa De La Vieja Diana FCA/13010
GCIL Luma Del Tayta FCA/17787
Yaco De Nueva Cordoba FCA/16042
CH Sala De Nueva Cordoba FCA/15005
CH Azahar De Argentum FCA/23455
CHG Juncal De Los Medanos FCA/20156
Culco De Los Medanos FCA/16433
Pirata Ackon Cahuak FCA/18599
Quina De Los Quilmes FCA/20883
Loco De Los Quilmes FCA/19142
Maleva De Nueva Cordoba FCA/16875

Audacity Princess

AUDACITYATRACTION FCA/21748
CG YANGO DE NUEVA CORDOBA FCA/15003
ACG ESTUQUE DE SANTA ISABEL FCA/10570
NUQUE DE NUEVA CORDOBA FCA/14060
AUDACITY ELIZABETH FCA/19252
GC AUDACITY ALEF FCA/14397
ZAMBA DEL INDIO BLANCO FCA/15687
AUDACITY VALENTINA FCA/20180
AUDACITY PANDA FCA/17903
GC AUDACITY ALEF FCA/14397
ZAMBA DEL INDIO BLANCO FCA/15687
AUDACITY MALENA FCA/16171
GC AUDACITY ALEF FCA/14397
DAMA DE ANTARES FCA/14113
Solid's Rampage Jackson's Pedigree
Tomillo de los Medanos "SAUNCHO"




Mapuche de la Piedra Grande
FCA 20563





TOSCO DE LOS MEDANOS
FCA 12797
30/10/1993




Ch. Argentina Dutch Int. CH
UCAYALI DE EL TUMI
FCA12195
25/05/1992




Ch. Argentina
GRETA DE HIRAS
FCA 9362
03/07/1987




SIGUEN DE LA PIEDRA GRANDE
FCA




World Ch.
GUATON DE LAS MEDANOS
FCA 14781
08/10/199




NEHUEN DE LA PIEDRA GRANDE
FCA 16324




Sorpresa Del Huaico FCA 25225




Ch. Argentina
PAMPERO ACKON CAHUAK
FCA 18596
15/01/2000




World Ch. Argentina
TALISMAN DE LA VIEJA DIANA
FCA 15071
11/02/1997




World Ch. Latino-Americano
TALA ACKON CAHUAK
FCA 17076




Ch. Argentina
ILUSION DEL HUAICO
FCA 22275
24/03/2003




BOJAN DEL GUALILAN
FCA 17771
01/07/1999




PENCA DEL HUAICO
FCA 16791





Blackwater's Ella es Hermosa aka BG



Blackwaters lil bit o Mambo
FCPR-W2.133

Ganymede's Warlock
FCPR 42305

Alto Choccori Del Choyoy

Ganymede's Stormy Weather

Nemisis de Angel O Demonio
FCPR W1687

Falcongog Della Val Curone

Solita de Lago Puelo

LWR Powders
FCPR-W5.010

Hon Maximus Del Blanco Verdugo

Trueno de la Vieja Diana

Humay de el Tumi

LWR Cecelia

Ganymede's Warlock

Amacig Gracie Vom Falkenhorst

Blackwater's Ella es Hermosa's AKA BG Pedigree

SIRE: Blackwaters lil bit o Mambo
FCPR-W2.133


Ganymede's Warlock
FCPR 42305
Alto Choccori Del Choyoy
Bambu Maulen de N'Parca
Nalay Cutin Aguila
Ganymede's Stormy Weather
Ganymede's Matador de Pampa
Walden's Corison Soave
Nemisis de Angel O Demonio
FCPR W1687
Falcongog Della Val Curone
Dionysisch
Chayenne
Solita de Lago Puelo
Macho de Lago Puelo
Jade de Lago Puelo

DAM:
LWR Powders
FCPR-W5.010

Hon Maximus Del Blanco Verdugo
Trueno de la Vieja Diana
Carancho de Antares
Pompa de la Vieja Diana
Humay de el Tumi
Huaino de el Tumi
Chimu de el Tumi
LWR Cecelia
Ganymede's Warlock
Alto Chocori Del Choyoy
Ganymede's Stormy Weather
Amacig Gracie Vom Falkenhorst
Voll Mund's the Iceman Cometh
Phadra Vom Falkenhorst
Ventaja de los Medanos "Loca" Pedigree

SIRE:
Mapuche de la Piedra Grande
FCA 20563


TOSCO DE LOS MEDANOS
FCA 12797
30/10/1993
COI: G9-11
Ch. Argentina Dutch Hongarian Int.
UCAYALI DE EL TUMI
FCA12195
25/05/1992
COI: G9-11

MOLE DE EL TUMI
FCA 10164
ATAHUALPA DE EL TUMI
Ch. Argentina
INDIA DE EL TUMI
NACHA DE LOS MEDANOS
FCA 10583
AZULAY DEL LLANTEN
MARA BLANCA DE EL TUMI
Ch. Argentina
GRETA DE HIRAS
FCA 9362
03/07/1987
COI: G7-9
Gr.Ch. Argentina
TORO VIEJO DE EL TUMI
FCA 6959
CATRIEL DE LA CORTADERA
CANDIDA DEL LAUQUEN
AUSTRALITA DEL MORISCO
FCA 7840
Gr.Ch. Argentina
FELLOW FACON DE AGALLAS
SOLITA DE AGALLAS
SIGUEN DE LA PIEDRA GRANDE
FCA

World Ch.
GUATON DE LAS MEDANOS
FCA 14781
08/10/1996
COI: G11-13
TOLTEN DE EL TUMI
FCA 12184
Gr.Ch. Argentina WorldCh.1993
FALUCHO DE LOS MEDANOS
MAITA DE EL TUMI
JUANITA DE LOS MEDANOS
FCA 1376
Youth World Ch.1993 World Ch.1995
HUAINO DE EL TUMI

CHIPA DE M Y M
NEHUEN DE LA PIEDRA GRANDE
FCA 16324
COI: G9-11
MAITEN DE LOS MEDANOS
FCA 13343
Youth World Ch.1993 World Ch.1995
HUAINO DE EL TUMI
PIMIENTA DE LOS MEDANOS
CACHIRLA DE LOS MEDANOS
FCA 13591
FACUNDO DE LOS MEDANOS
SIMPA DE LOS MEDANOS

DAM:
Doda De los Medanos
FCA 22232